InTouchPOS® - Integrated Partner Program
Would you like to integrate your product to one of ours?
InTouchPOS

®

– Restaurant POS

InTouchOffice

®

– Central Office Enterprise System

InTouchPOS

®

– Inventory Management

InTouchPOS

®

– Online Ordering

InTouchPOS

®

– Labor Management

InTouchPOS

®

– Digital Menu Board

InTouchPOS

®

– Labor Scheduler

InTouchPOS

®

– Credit Card Processing

InTouchPOS

®

– Marketing

InTouchPOS

®

– Gift Card & Loyalty Program

InTouchPOS

®

– Accounting

InTouchPOS® has provided vendor integration partner program for the most common integration requests. The integration partner program provides vendors with the necessary software (API), documentation and support to get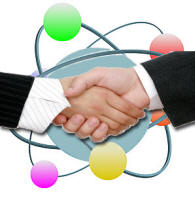 your integration started.
Providing a total technology solution and a means to meet critical niche business needs is the core focus of InTouchPOS®. The structured approach to integration provides clients with the confidence of working with the InTouchPOS® System.
As an InTouchPOS® preferred partner solution, you have options to integrate, introduce technology, introduce more solutions, introduce a new business partner, and make InTouchPOS® an industry standard POS System in the market. InTouchPOS® Link will provide operational enhancements to your business as a result, maximizing the value of existing and emerging technology.
Professional Services provides an array of services to enable InTouchPOS® to provide a complete IT solution for its customers. Our competitive edge is our Integration to the customers' existing payroll, accounting, inventory and much more, providing a smoothly integrated solution that provides a total solution for our customers. Our goal is to convert those tasks that were previously performed manually and utilize the techniques of automation.