InTouchPOS® -
Server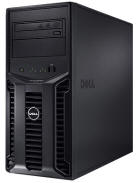 We provide you with the Ideal server for your Back Office. Compact, office friendly chassis - Small 18" Chassis depth for easy fit into small spaces.
Basic systems management functionality included:

e-SATA port for added external storage connectivity options Quad Pack LED's.


2 USB ports inside the chassis can be setup to prevent unauthorized access to the server.


Advanced System performance.